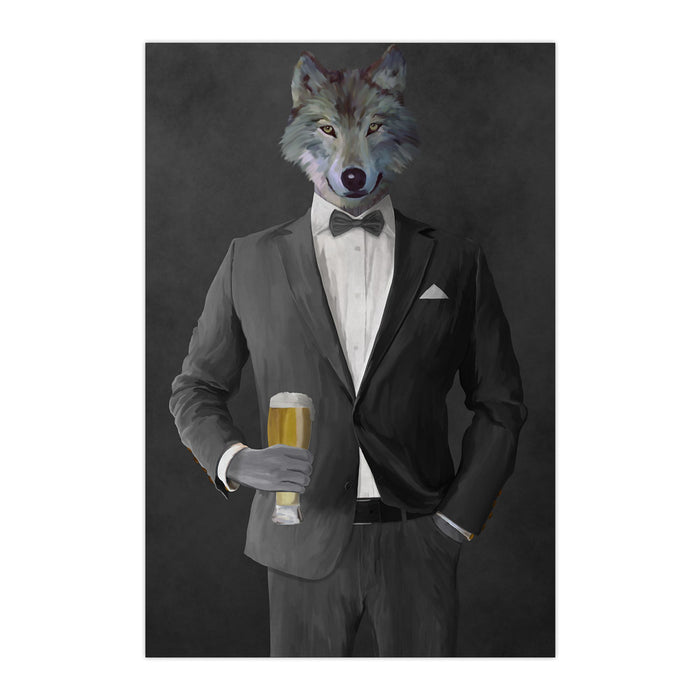 Wolf Drinking Beer Wall Art - Gray Suit
Searching for cool wall art for guys is a thing of the past with this wolf canvas or framed print!
His style is unmatched as he sports a slim fitting gray suit before heading into work at the office. This lone wolf artwork for your bar area or man cave likes to enjoy a frosty cold pilsner beer before a night out on the town with his pack...
Wolf cabin decor from Royal Mallard can help you relax by reminding you that it's ok to howl at the moon sometimes!