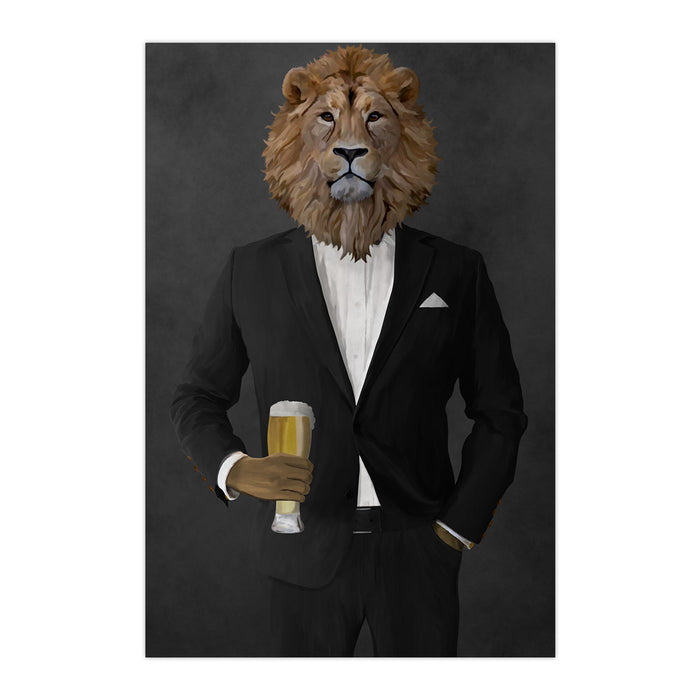 Lion Drinking Beer Wall Art - Black Suit
Lion Portrait Art Description
Want to give the best gift ever?
Your lion and beer portrait will be loved for years to come.
Don't let your friends be the one to give the best man cave wall decor either. That wouldn't be fun for anyone.
Add a lion canvas or print to your cart and get this party going!