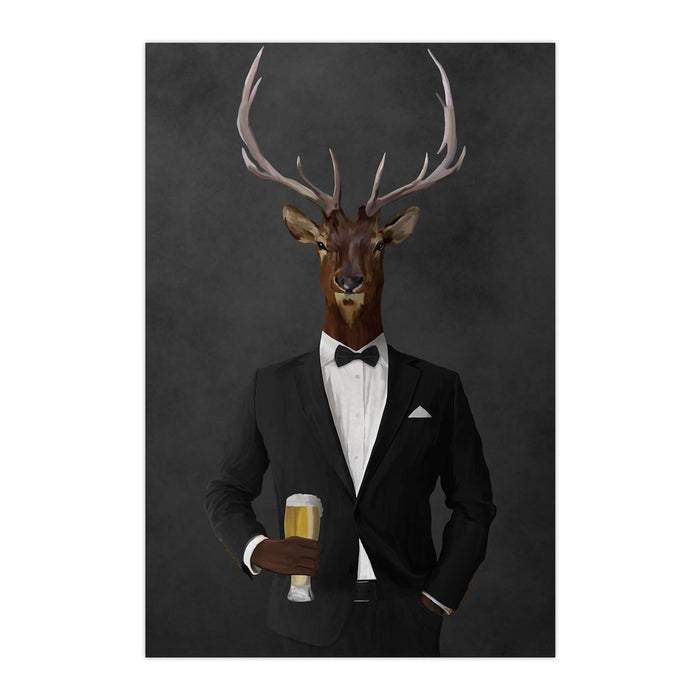 Elk Drinking Beer Wall Art - Black Suit
Elk Portrait Art Description
Want to make your new hunting lodge even better? Add this elk canvas or print to your wall!
A cool beer canvas for your cabin featuring an elk in a well tailored suit is something everyone will love.
The best beer multi panel wall art can be achieved by adding a few characters with different drinks and suit colors. You can create your own elk portrait gallery!
Want to give that special someone the perfect gift? Click add to cart, finish checking out, and go relax with a tasty beverage and/or cigar!