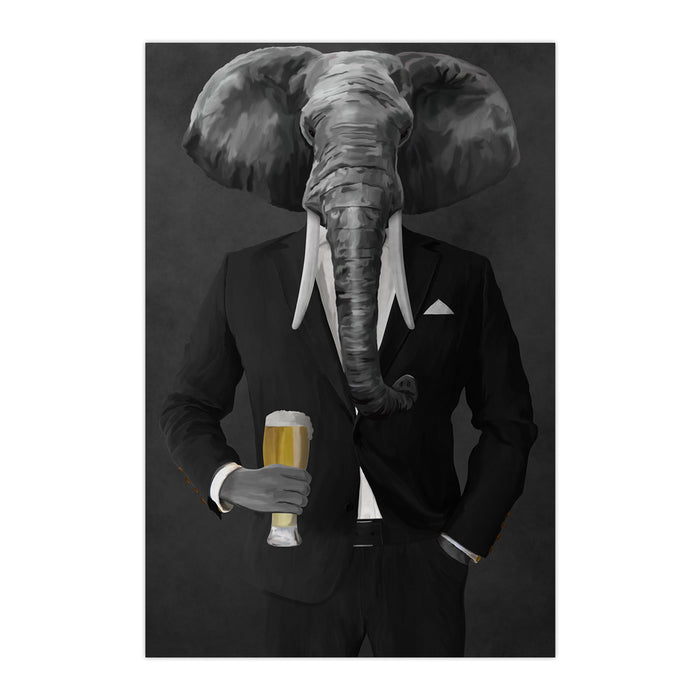 Elephant Drinking Beer Wall Art - Black Suit
Elephant Portrait Art Description
Imagine giving the best gift on Christmas. This beer artwork with an elephant in a suit is your chance. So stop worrying about finding that gift, because we're here to help.
Besides, you deserve to relax!
Make walls stand out from the crowd with cool elephant art for your bachelor pad, apartment, or living room.
Add an eagle canvas or print to your shopping cart, finish checking out, and be the hit of the party!