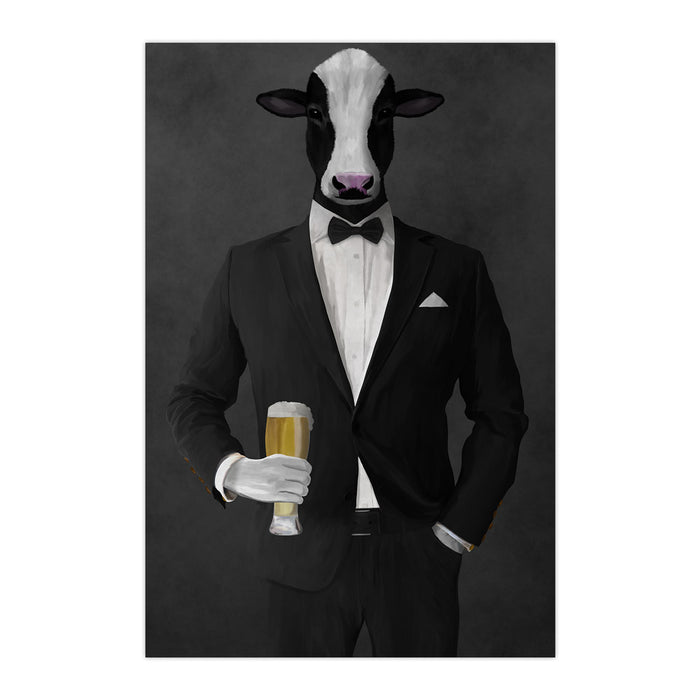 Cow Drinking Beer Wall Art - Black Suit
Cow Portrait Art Description
Why is beer delicious? We don't know, but maybe this cow will tell us...
Create your own cow portrait gallery with cool split panel canvas wall art for your kitchen or living room. It's easy to create with different drinks and suit colors. 
Loved by all, your new cow portrait will be the talk of the town.
Add this cow art to your cart and let's party!