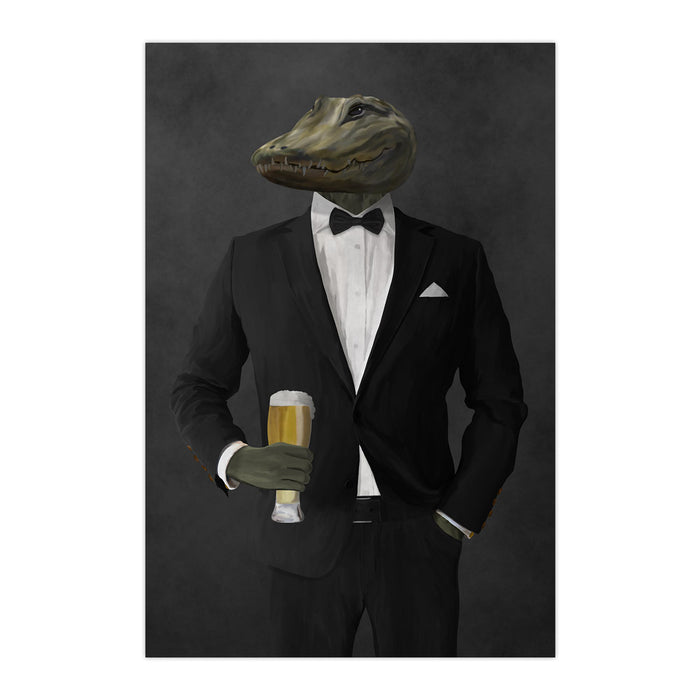 Alligator Drinking Beer Wall Art - Black Suit
Alligator Portrait Art Description
Wish you could find the perfect gift? Our alligator room decor is the answer you're looking for. It adds life to boring walls, which is sure to make everyone happy.
The best alligator wall decor for your man cave or basement bar can be hard to find, but we make it easy by letting you create your own masterpiece. This cool beer wall decor with an alligator will be adored by everyone who sees it.
Now add an alligator canvas or print to your cart, and keep the party going!