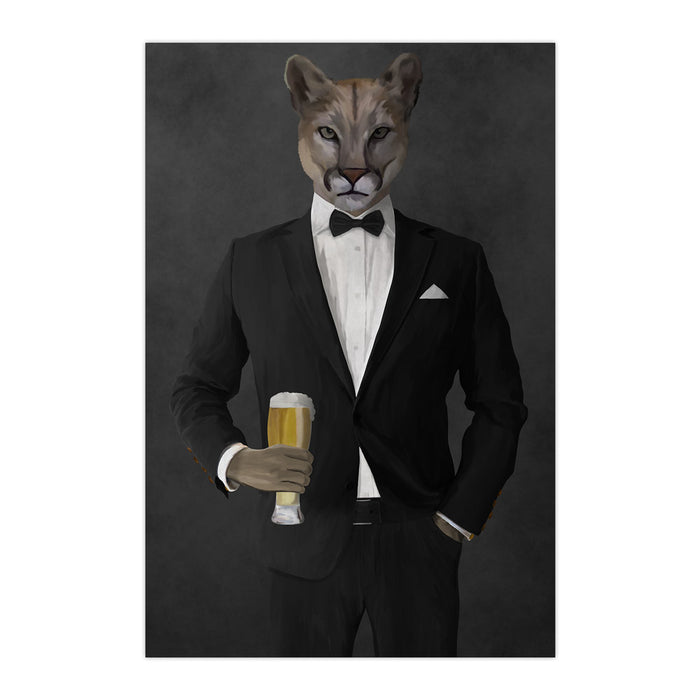 Cougar Drinking Beer Wall Art - Black Suit
Cougar Portrait Art Description
Can cougars drink beer? This cougar canvas or print is the perfect answer to your question. Get this cougar portrait for your living room because it's exactly what the doctor ordered, along with his beer.
There's a person out there who wants to be the hero of Christmas or birthday party. Knock them off their throne and join the Royal Mallard family by giving the best gift ever!
Your next steps:
Step 1. Add this cougar art to your cart and finish checking out.
Step 2. Hang it on your wall.
Step 3. Relax in Style.